"Smoking weed, smoking whizz,
Doing coke, drinking beers,
Drinking beers, beers, beers,
Rollin' fatties, smokin' blunts.
Who smokes the blunts?
We smoke the blunts!"
Kevin Smith confirmed that the next film in the series has been greenlit and filming is due to start next month, 25th February to be exact, which is exactly 1 year since his heart attack.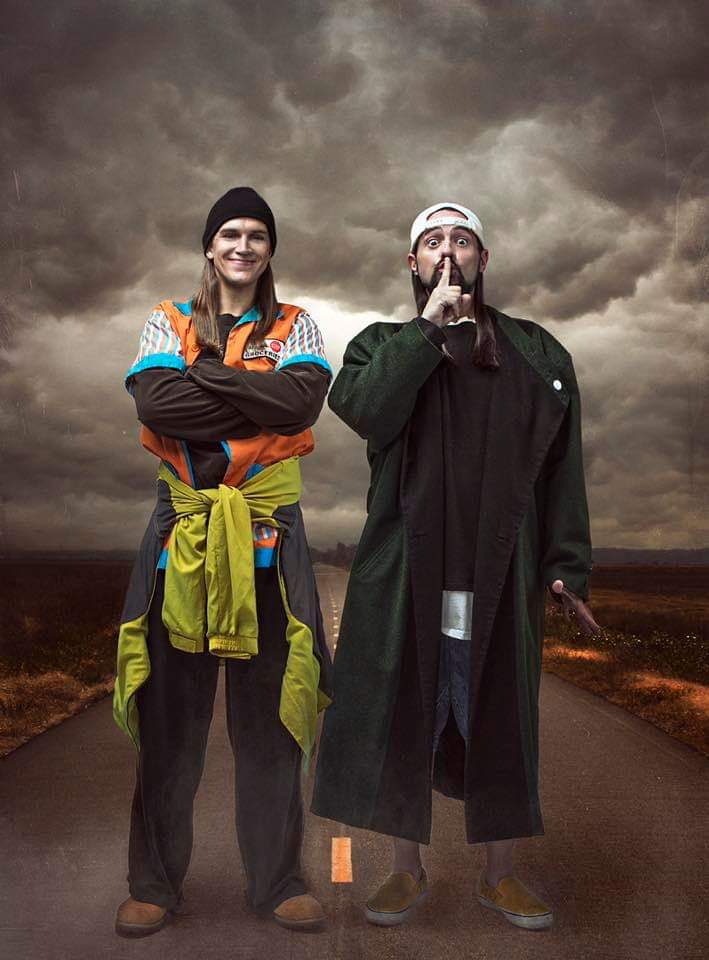 The title of the film is Jay and Silent Bob Reboot, where Smith and his long time friend Jay Mewes will no doubt be up to all sorts of crazy stoner nonsense..
2001's Jay and Silent Bob Strikes Back is a favourite or mine and a return to form similar to that film would be amazing.
SNOOTCH TO THE REBOOTCH indeed.