Meet Dr Forgan, Stu and Stobbie, who are taking your favourite moments from fiction and discussing the real-life science behind them. 
Welcome to The Science of Fiction
Do you want to know how heavy Thor's Hammer is? Or how hard you need to slap a chicken to cook it? Have you been wondering about the science behind end of the world scenarios or are you just looking to have your mind blown with physics? If so, you should have a listen! If not, you should still have a listen! Also, check out the awesome theme tune written specifically for the podcast by the talented Jason Blyth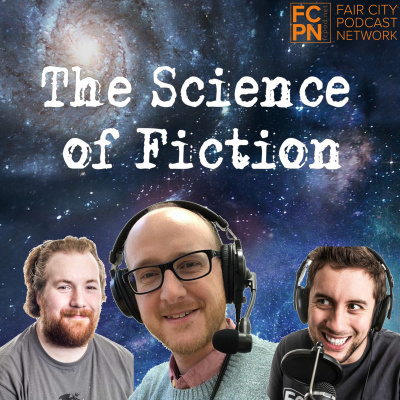 The Science of Fiction Podcast
Season 4 Episode 5 – It's Whooshy Out Here
The eagerly awaited final episode of season 4 is finally here!
In episode 5, the team talk about Minority Report and all the tech predictions they made in the movie.
As always, Dr Forgan blows our minds with science!
Looks like the next season is gonna be TV Shows. What would you like to see us cover? Get in touch at thescienceoffictionpodcast@gmail.com or find us on the socials
Theme Tune by Jason Blyth
Find us at fcpod.net/thescienceoffiction