The drama that seemed to be never ending, may finally be over as Variety reports that a new deal between Sony and Marvel has been struck.
The report notes that today (Friday), the two companies jointly announced that Marvel Studios will produce the third film in the "Homecoming" series. It will once again feature Tom Holland in his role as the web-slinger. The internet was full of rumours that the two companies were close to coming to a new agreement and now it seems all has been settled.
The split originated after Disney wanted to restructure the deal so that the next film would be financed on a 50/50 basis. With Feige also remaining in a consulting producer capacity. Sony is believed to have proposed keeping the arrangement under the current terms they'd agreed on. Which stipulated that Marvel receives about 5%, as well as all merchandising revenues.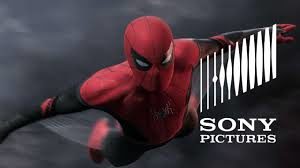 The new deal was signed late on Thursday night. Negotiations involved top players from both studios. Including Sony Pictures chief Tom Rothman, Feige and Walt Disney Studios head Alan Horn. It is reported that in exchange for lending Feige's producing prowess, Marvel and Disney will receive roughly 25% of the profits. According to insiders Disney will also retain full merchandising rights. As part of the arrangement, Spider-Man will also appear in one future Marvel Studios film.
The film is scheduled for release on July 16, 2021. Amy Pascal will also produce through Pascal Pictures, as she has on the first two Holland-led films.
"I am thrilled that Spidey's journey in the MCU will continue. I and all of us at Marvel Studios are very excited that we get to keep working on it." Feige said in a statement. "Spider-Man is a powerful icon and hero whose story crosses all ages and audiences around the globe. He also happens to be the only hero with the superpower to cross cinematic universes. So as Sony continues to develop their own Spidey-verse you never know what surprises the future might hold."
Pascal was equally euphoric in her statement. "This is terrific," she said. "Peter Parker's story took a dramatic turn in 'Far From Home' and I could not be happier. We will all be working together as we see where his journey goes."
Robert Lawson, chief communications officer for Sony Pictures Entertainment was also quite pleased. He said, "We have had a great collaboration over the last four years, and our mutual desire to continue was equal to that of the many fans. We are delighted to be moving forward together."
So it seems we have just one more MCU Spidey outing and that's all. With Feige also hinting that the adventure will continue in the "Venom-verse" that Sony are currently building.
It's not all sunshine but it's certainly something and a step in the right direction. What do you think of the new deal?