Plot – Celebrates the birth of show business and tells of a visionary who rose from nothing to create a spectacle that became a worldwide sensation.
The Greatest Showman won an Oscar for Best Original Song – " This Is Me"
I remember late 2017 when this was due to come out having no interest in this film whatsoever… a period film about magicians or something..nah.
My good lady bugged me for ages about seeing it… my mum thought it was excellent.. So I finally relented.. what a film!
The story wraps around PT Barnum and his quest for fame and fortune. Having grown up with this dream and settling into standard work before being sacked as business downturned. Seeing an opportunity he takes a shipping manifesto and uses it as collateral for a bank loan…. thus begins the dream.
He purchases a building in Manhattan to turn into a museum. As sales are slow he eventually gets the idea of using real life people in this show instead showing off their unique attributes.. partly from his childhood when an old beggar woman who was disfigured gave him some food when he was a struggling orphan.
Thus begins the evolution.
Recruiting several of our classic circus figures that we would now think of.. the bearded lady, wolfman, short, tall and large people amoung gymnasts and Siamese twins the core of the show is filled and is a success..
In his quest to appeal to the upper classes (something he always feels he needs to do having never been good enough for his wives parents), he meets Carlyle who invests into the circus, and while he manages to get an audience with Queen Victoria, Barnum meets Jenny Lind an amazing singer who he becomes fascinated with.
Seeing another opportunity to appeal to the upper class he takes Jenny on tour and while everything seems to be going well he soon realises he lost his way and longs to return home.
Some local thugs targeted the museum while he is travelling back and he arrives to the building on flames. Thinking he has lost everything his fellow acts rally around him and he finally finds what he always wanted in life, entertaining people. He teams up with Carlyle and rent a giant tent down at the dockside… the circus is born.
The film has become a worldwide hit and cultural phenomenon. Sing along versions were released into the cinema and very soon afterwards a live stage musical was announced to be developed for Broadway (and no doubt London's West End) Hugh Jackman himself has even announced a world tour where he will sing songs live on the stage.. the soundtrack has infected most parts of everyone's life and even this year's X-factor was heavily influenced by songs from the film..
I can be a bit hit and miss with musicals but from start to finish this is excellent throughout.
Stand out moment – a close one.. very nearly went for the "This is me" scene where the acts storm through the upper ranks of society however for me it is that last part where a down and out Burnham is in the bar.. cue his friends and "From Now On"
Box office – $434.99 Million worldwide, $174.3 Million US Domestic.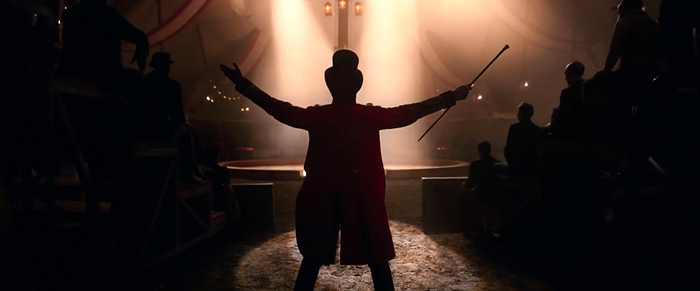 Score – Absolute 9 out of 10.