Meet Dr Forgan, Stu and Stobbie, who are taking your favourite moments from fiction and discussing the real-life science behind them. 
Welcome to The Science of Fiction
Do you want to know how heavy Thor's Hammer is? Or how hard you need to slap a chicken to cook it? Have you been wondering about the science behind end of the world scenarios or are you just looking to have your mind blown with physics? If so, you should have a listen! If not, you should still have a listen! Also, check out the awesome theme tune written specifically for the podcast by the talented Jason Blyth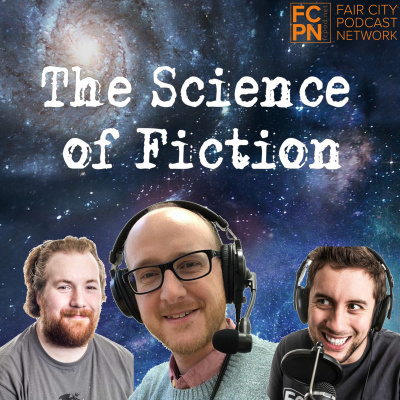 The Science of Fiction Podcast
Season 4 Episode 2 – Cures What's Alien You
Welcome to everyone's favourite sequel about everyone's favourite sequel.
In episode 2, the guys continue their exploration into the film Aliens. All the questions that weren't answered in part 1 might be asked in this episode, they might not. And when one of our listeners pulls a PK Dick move, the talk soon turns to AI again. How close are we to producing sonic, electronic ball-breakers?
All this and more in episode 2 of The Science of Fiction At The Movies
Do you agree with the guys? Will they fry half a city with this puppy or are they on the express elevator to hell, going down!? Get in touch at thescienceoffictionpodcast@gmail.com or find us on the socials
Theme Tune by Jason Blyth
Find us at fcpod.net/thescienceoffiction